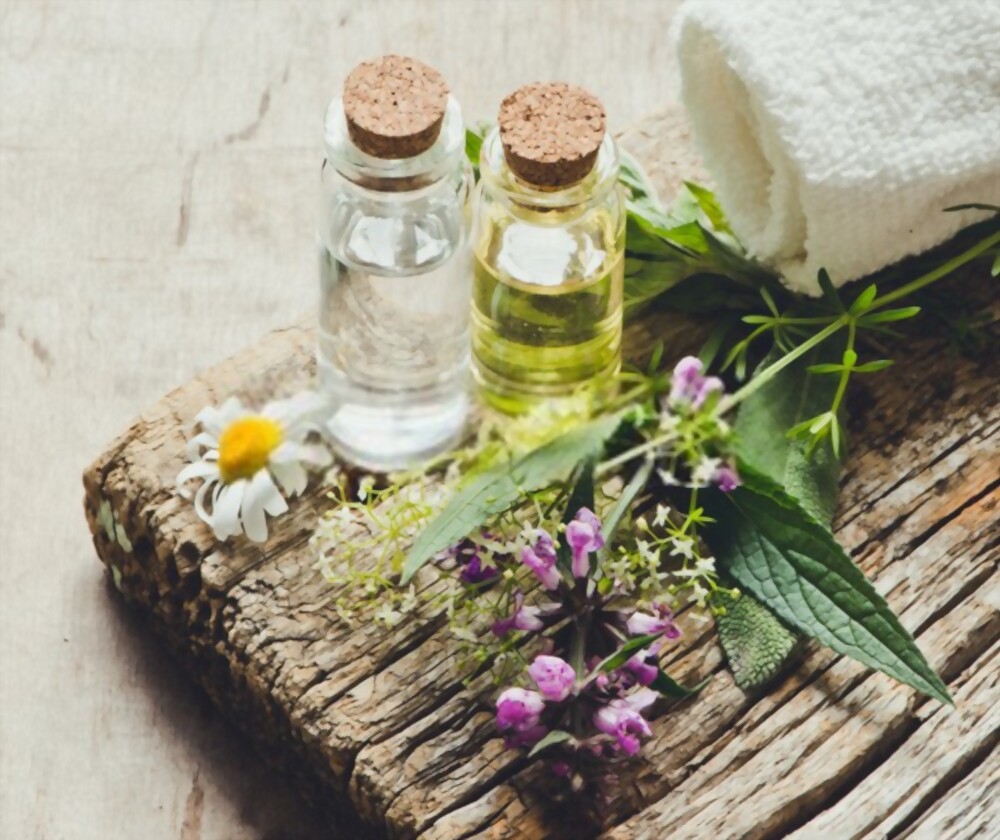 Aromatherapy is a holistic healing treatment using natural plant extracts to promote health and well being. Aromatherapy uses essential oils which have three distinct modes of action. 
Pharmacological – this is the chemical changes which take place when an essential oil enters the bloodstream and reacts with the hormones and enzymes in the body

 

Physiological – this is the way in which an essential oil affects the systems of the body e.g. by stimulation or sedation

 

Psychological – this is when an individual responds to the odour of an essence.
Conditions it may treat:
Skin care – acne, athlete's foot, cuts/sores, dandruff, dry skin, eczema, insect bites, psoriasis, rashes 
Circulation, muscles and joints – Aches and pains, arthritis, gout, high blood pressure, rheumatism 
Respiratory system – asthma, bronchitis, coughs, laryngitis, sinusitis 
Digestive system – colic, constipation, cramp, indigestion, nausea 
Genito-urinary and endocrine systems – Amenorrhoea, painful menstruation, cystitis, menopause, premenstrual tension (PMT), thrush/candida 
Immune system – colds/flu, fever 
Nervous system – anxiety, depression, headache, insomnia, migraine, nervous exhaustion, sciatica, stress